A message from your President of Isle of Man Netball - May 2021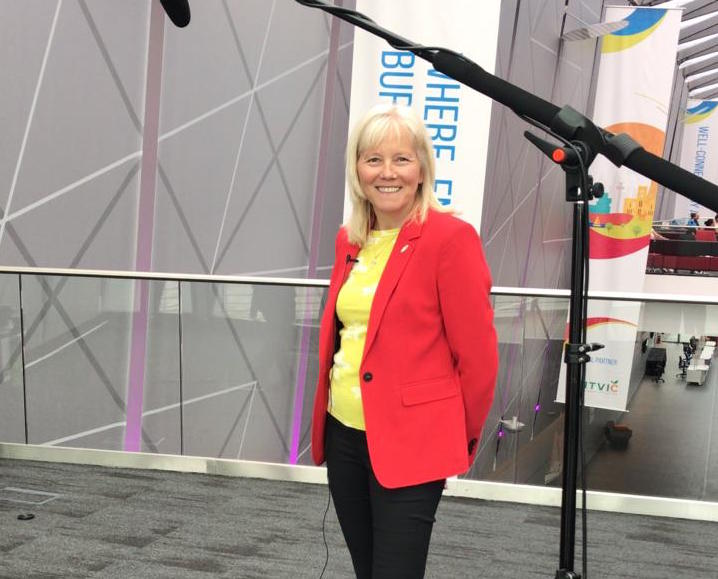 Hello everyone,
Once again, it's fantastic to see everyone back out on court. We know lockdowns can be incredibly difficult and I'm sure many of you are glad to be back playing the sport we love, and see our netball family at training and on Sunday's.
The Senior League is due to finish by the end of May, and we made the difficult decision to cancel the Hansard International Junior League. Instead we are focusing on a fun tournament event to get as many children involved as possible. I'd like to thank everyone involved who rearranged the fixtures; it's not an easy task but it's been a fantastic job by all.
Covid continues to challenge us, and while we had some absolutely fantastic news that the Manx Rams qualified for the World Youth Netball Cup in Fiji in December, the decision has since been made by the organisers to cancel the event. Although disappointing, to qualify is a huge achievement worth celebrating, so well done team.
As ever, I need to thank all the volunteers, officials, coaches, supporters, sponsors, players, and Board members for their continued support. We are making great steps forward at Isle of Man Netball, and I'm delighted to provide you with an update below on various aspects across the Board.
___
Development (Claire Battye)
The focus remains to increase participation across all levels from grass roots to elite. We're looking to make netball as inclusive as possible, with disability netball being explored, as well as how we can engage more men in the sport. It's also important to get involved at school level and a school programme is being developed.
Another important area is coaching and officiating, developing relevant sessions and courses to develop skills and expertise.
PR and Marketing (Anna McChesney)
Social media remains an incredibly important tool for Isle of Man Netball, and a large focus of the team has been creating engaging content and keeping channels up-to-date. Our Instagram, Facebook and Twitter following is growing, so make sure you're following us to hear all about us! In the last few months we've had likes and shares from some of netballs greats, including Sharni Layton and Serena Guthrie!
An important element for Isle of Man Netball going forward will be sponsorship, and we are looking to bring on board sponsors to support our fantastic growth.
Competitions and Events (Louise Skelly)
Impacted greatly by lockdown, the team have worked tirelessly to organise the fixtures to be able to complete the Senior League.
The Judi Clark-Wilson Charity Cup Day is being held on Sunday 6th June 2021 at the NSC. This event will see a play off between the top two finishers in each division for the 2020-2021 season.
They're also busy organising end of season events, and we'll keep you all posted when we have updates to share.
The Mixed Business League will be back over the summer too!
Operations (Hollie McGowan)
Plenty of work is being done to ensure smooth operations across Isle of Man Netball, looking at items such as document storage, calendars, volunteer programme and email alignment.
Performance
Various Performance activities were put on hold due to lockdown, however the schedule has now restarted and training has commenced in preparation for the Netball Europe Open Challenge in October in Gibraltar. Team building sessions are also taking place.
21-22 trials are underway and information about this for the various age groups will be released soon.
The new INF rankings were recently released and we're proud to be ranked 23rd in the world – up 1 place! This is a fantastic achievement and the Manx Rams remain the only world ranked team on the Isle of Man. There are ambitious targets to improve the Manx Rams rankings in the next 10 years – exciting times ahead!
Finance (Debra Cooper)
The team have been busy with bookkeeping and accounts, as well as budgeting for the year ahead. There's a great deal of work that goes on in the background and shortly they'll be beginning to look at payments for umpiring and scoring for the Senior League.
___
As you can see, there is a lot going on despite the challenges we have faced. We have exciting plans for Isle of Man Netball and we look forward to you being involved in our journey.
Please note the 2021 Annual General Meeting (AGM) of Isle of Man Netball will be formally held at the Isle of Man Sport Institute on Wednesday, 16 June 2021 at 6pm. We hope to see plenty of our members there.
As ever, we'll keep you informed with developments – be sure to follow us on social to hear our latest news.
Pip