Netball Europe U17 Challenge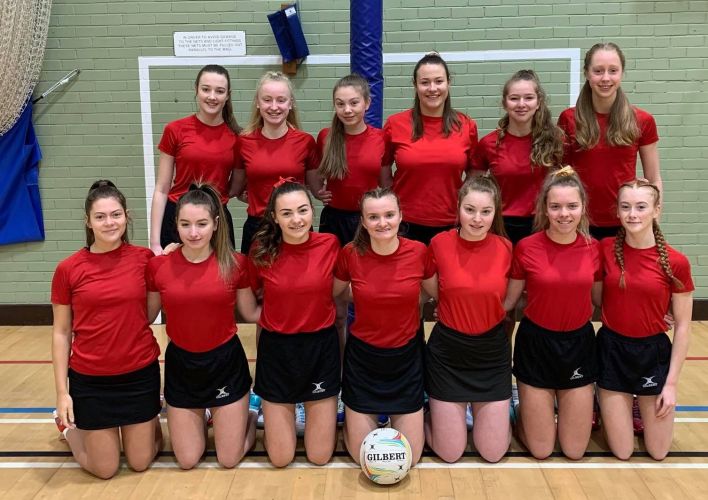 Ahead of this weekend's Netball Europe U17 Challenge, coach Emma Williams says," I am really looking forward to seeing the squad take to court. All the girls have worked hard and have grown into confident players. Let's hope that we acheive our goals and showcase the young talent within Isle of Man netball."

We welcome the players, coaches and team managers from Gibraltar, Republic of Ireland and Malta who alongside our own Manx Rams U17 Isle of Man team, will compete in the Netball Europe U17 Challenge which will be played over three days, starting Friday 28 February. The winner of the tournament on Sunday afternoon will earn the right to play in the upper tier of the U17 Open next year so it is all on the line for these young athletes.
Our own Manx Rams squad has 5 returning players in their 12 strong squad. Co-captains Cassidy Pizzey and Becca Cooke both played in the team in Gibraltar last year, along with Annabel Kneale, Eliana Kneen and Emma Leith. Getting their first caps are Amaline Batty, Claire Mason, Georgia Harding, Hannah Halsall, Holly Hennessey, Mika Chen and Niamh Skillicorn. Ready to play at a moments notice are reserves Ella Crowe and Maddie Butterworth.
Coach Emma Williams and Assistant Coach Rebekah Pate are aided by Team Manager Laurelle Kneen and Assistant TM Aalish Bridson. All the team is ready and keen to get going!

Come to the NSC to support and see them play this weekend – tickets £5 per day, available on the door.
Full match schedule, including support matches, is
28 February
U17 3pm Gibraltar v Republic of Ireland
U17 5pm Isle of Man v Malta
Support matches
10.30am IOM U21 v Wales U21
1pm IOM Senior v Wales U21
6.30pm Walking Netball Demonstration
29 February
U17 3pm Isle of Man v Republic of Ireland
U17 5pm Gibraltar v Malta
Support matches
10.30am IOM U21 v Army
1pm IOM Senior v Army
1 March
U17 10am Republic of Ireland v Malta
U17 12noon Isle of Man v Gibraltar