Senior League Match Reports - 20 March 2022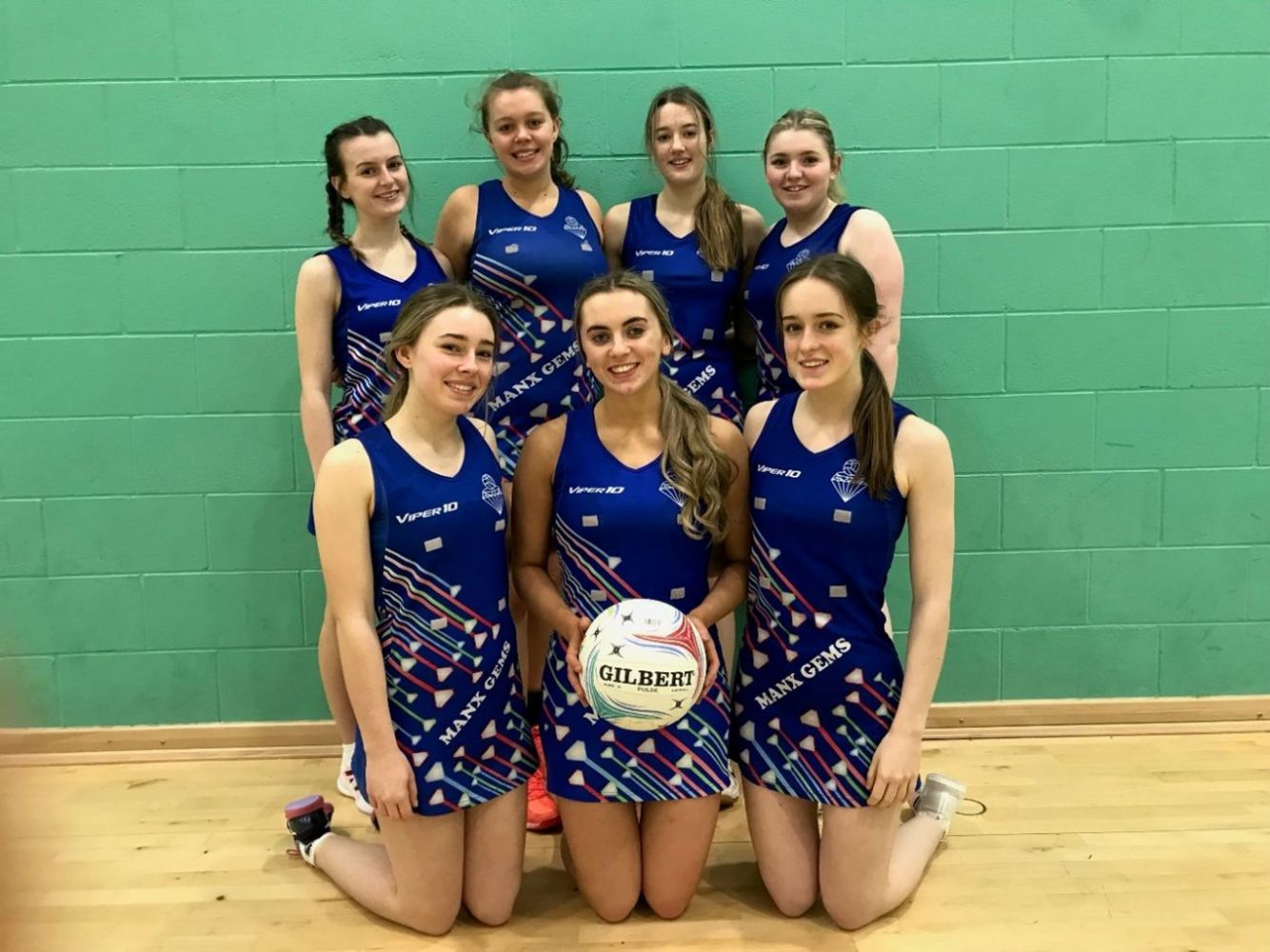 Premiership Division.
Marbree Missfits A v Suntera Global Ballasalla Avalanches
Game Conceded
Championship.
Manx Gems Sapphires, 36 v Route 1 Turbos,26
POTM Tori Leece for Manx Gems Sapphires
Manx Gems Sapphires, sponsored by Island Tyres and Exhausts, started the game with the first C and the ball was swiftly fed into Kelly (GS) and Fitzgerald (GA) who managed to score the first goal of the game, despite receiving strong pushbacks from McMullin (GD) and Quayle (GK).
Route 1 Turbos, Willoughby took the next ball, firing it into Reid (GA) who successfully scored the next goal with the support of Wilson (WA) on the circle. After great play from both teams, the quarter ended 11-6 to the Sapphires. The next quarter began with Baine (C) feeding the ball to Jones (WA) who helped deliver it into the Sapphires shooters whilst still providing support around the circle. Gems came out strong in the quarter with both Halsall (GD) and Leece (GK) getting interceptions to help their team turn the ball over and get it back into their attacking circle.
The third quarter began 21-14 to Gems and Route 1 Turbos weren't giving up without a fight. Reid(GA) and Webster (GS) were getting goals in left and right but not without a contest from Gems Vaughan(WD) who helped support Leece and Halsall by blocking players out of the circle. The quarter ended 29-21 to Gems.
The final quarter was strong for both teams with Campbell (WA) contesting both McMullin and Wilson for the ball and helping Jones to deliver the ball up the court into Gems attack. Route 1 Turbos scored some fantastic goals in the final quarter but ultimately Gems took the Victory with a 36-26 score, with POTM going to their GK, Tori Leece for her strong Interceptions.
Division 1.
Simcocks Cherry Eagles,22 v Castletown Celts,48
POTM Amelie Hutchinson
Castletown Celts secured a well-earned 48-22 win over a young Simcock's Cherries team on Sunday. 
The first quarter saw attacking and defensive skilled play from both teams, however Castletown performed valiantly and were able to use their experience to take a comfortable lead at the end of the first quarter.
Both teams had passages of play leading to goals being scored by both sides, enabling Simcock's to keep within half goals by the end of the second quarter.Rebecca O'Neill and Amelie Hutchinson (POTM) worked tirelessly to reset the ball and allow goals to be scored, however the newly formed defensive combination of Rachel Craig and Emilia Steriopulos did not make life easy for them!  
Sarah Cutts' lead runs into the shooting circle during the third quarter, which enabled Castletown to increase their lead further and at the opposite end of the court, Emily Osbourne's movement in Simcock's' attacking circle was exceptional as too was her shooting!
During the final quarter Simcock's momentum was haltered by Castletown's Holly Charmer and Vicki Corrin, allowing the Celts to quicken their pace and score some excellent goals.
Thanks to Isabelle Cutts for switching to the opposition, allowing both sides to have a full 7!