Judi Clark-Wilson Charity Cup Matches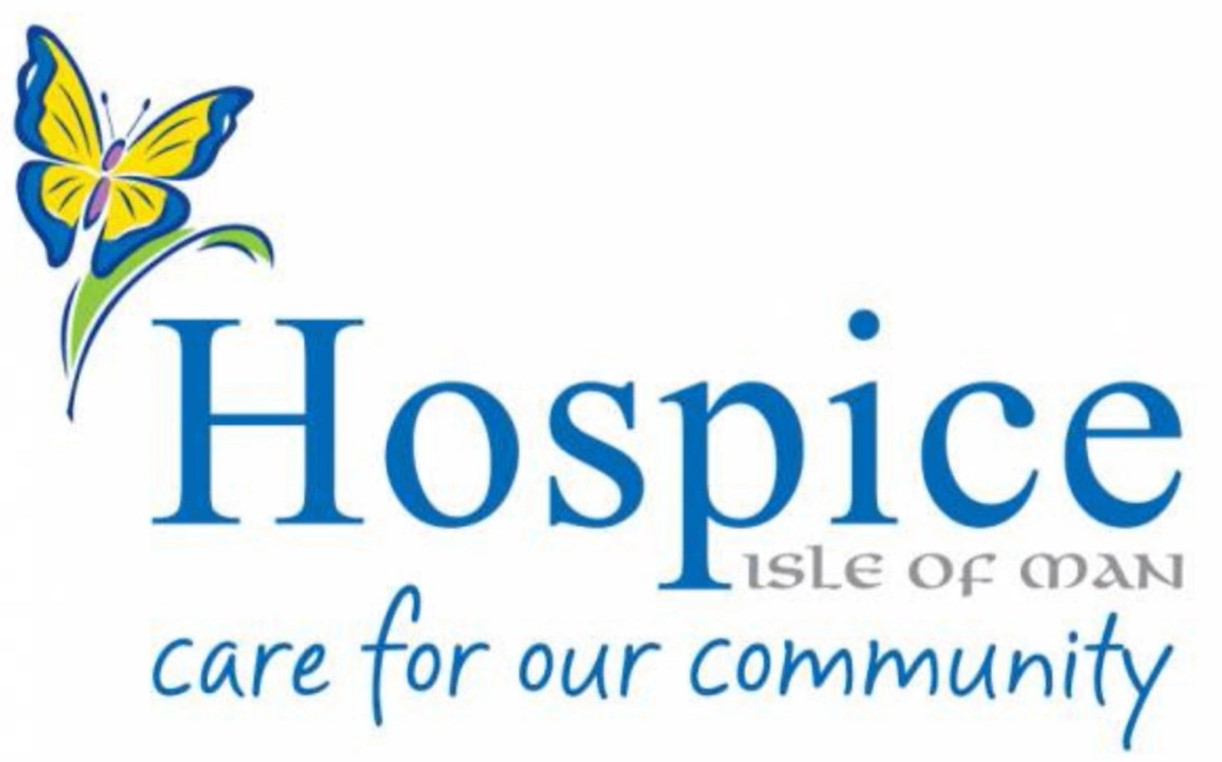 Isle of Man Netball held their annual Judi Clark-Wilson Charity Cup Day on Sunday 2nd April. Judi Clark-Wilson founded the Manx Netball Association in 1984 and for over 36 years, her dedication and passion to the sport was unwavering. Judi was a friend to many and a supporter of all things netball.
Isle of Man Netball hold the Judi Clark-Wilson Charity Cup Day, a showcase of netball held at the National Sports Centre.
The teams who have finished top of each league play the team who have finished second in the league, so each game is fiercely contested. We also announce the Isle of Man Netball Charity of the year which this year we will be supporting Hospice Isle of Man as voted by our members.
ATLA Panthers 26 v Castletown Jets 23
With their last meeting being the last game of the league season, and Castletown Jets losing out only by 3 goals in that match this was always going to be an exciting game. Both teams took a while to get into the game with most of the possession being held within the centre third, going back and forth between the two teams. With both teams (GA)'s Bree Collister (Castletown Jets) and Ashleigh Farrah-Nicolson (ATLA) settling and creating some opportunities for their teams, the game started going goal for goal and end of Q1 ATLA up by 1 with the score 6-5.
Castletown made some changes at quarter time with Amy Potts coming on at (GA) and Kate Potts on at (WD) while ATLA chose to remain the same. It was a real fight for possession and the ball went up and down the court without a goal being scored for quite a while. This quarter was a strong quarter for the defensive duo of Immi Beech and Summer Sadler for Castletown, applying a lot of pressure of the shooters and coming out with turnovers. Saffy Cregeen (WA) for ATLA was straight on the defence and turning over ball early gaining possession back for her team and creating opportunity.
Ruby Watterson (GS) for town had really stepped it up in this quarter conducting the circle and scoring some long shots. With 1.29 left of the quarter we saw a critical intercept from Summer Sadler but town failed to convert from it and possession changed once again. Defence worked hard to stop ATLA scoring which would have seen them 2 goals ahead and Castletown once again took possession and delivered the ball to Amy Potts to make it a 10 all game at half time.
Castletown made some further changes at half time and ATLA brought on a fresh set of legs in Sarah Vorster at (C). ATLA pushed through this quarter with the score going into Q4 sitting at 25-18 to them.
Both teams stepped up another gear in the final quarter, ATLA defending their lead and Castletown going after the win. Both teams worked tirelessly to the end, a fantastic quarter for town, but it wasn't enough to take the win and ATLA Panthers cam out victorious 26-23.
Ramsey Blacks 25 v Ballasalla D 24
Another game with a slow start, the pressure of the game getting to both teams. It was Ballasalla D that started to take control of the game early with the calmness of instruction from Jo Hicks (GS), offering support at both ends, being a safe pair of hands in attack and a great communicator and encourager for her defence unit. Lily Gell pulled out some dynamic moves and used her height to gain over balls and rebounds. Ramsey did start to make turnovers with Sarah Nash positioning herself brilliantly to take any ball that wasn't totally accurate, and any shots that spilled. Ramsey struggled to get the ball out of the defensive third for a period of this quarter and the defenders saw the ball coming back at the again and again, this leaving Ballasalla D up after the first quarter 8-4.
Q2 saw the entry of Aoibh Nash into (GD), possibly to add some more height into the defensive unit, this worked for Ramsey and Ballasalla D struggled to get the ball to their shooters as freely as in Q!. Ramsey started to make their transitions from defensive possession to attack quicker, using long balls and catching the Ballasalla D team on the back foot, getting the ball to their shooters. With 1 minute to go in the first half Ballasalla are holding onto the lead by 1 goal and Ramsey have the centre pass. A huge turnover made by Amy Gelling sees Ballasalla defending their lead, but they cant hold on and Ramsey took back possession and manage an equaliser leaving the score 12 a piece at half time.
Ballasalla D made some changes and we saw Gemma Kermode take to the court at (WD), and Annabelle Clague moving into the (WA) and Rachel Hopkinson entering the shooting circle at (GA). Ballasalla looked to take control in the early stages of this quarter with Rachel Hopkinson demanding space in the shooting circle and making some great drives under the post and scoring a few early goals. There were some brilliant defensive plays during the quarter which saw Amber Pullen take some wonderful circle edge intercepts which was met down the court with a flying intercept by Clare Crowe who didn't take possession but managed to give her team time to set up.
With 4 minutes of the game left Ramsey are up by 4 goals , Ramsey continue to make the quick transitions using the long ball down court and keep ticking away while Ballasalla D keep chipping away at the scoreline, gaining bit by bit and bringing it to within 1 goal. Unfortunately for Ballasalla D when the final whistle went Ramsey were still 1 goal ahead and the eventual winners of a fantastic game of netball.
Simcock's Gold 38 v Castletown Spaniards 31
Both teams came out of the blocks looking to take this game. There was some slick movement through the court from Simcock's and some wonderful patience shown by Castletown Spaniards, both very different styles but both equally as effective. The rotation of the Simcock's shooters saw plenty of options and offers for the (WA) Ella Page and (C) Dionne Wall to get the ball in for a shooting opportunity which (GS) Aailish Kelly and (GA) Ella Crowe both took on the challenge and sinking their shots. While up the other end, the holding of (GS) Zoe Ludford-Brooks and the quick entry into the shooting circle of Sara Collister, splitting the defence and opening up the back space and Kerry Kelly comfortable to release the ball to space saw Zoe Ludford-Brooks keep the shots ticking for Castletown. With both shooting circles doing what needed to be done the first quarter really was a battle of the midcourt, this saw Dionne Wall, (C) for Simcock's, apply constant pressure to the game and coming out with 2 clean intercepts which took her team 2 ahead after quarter 1, 9-7.
Both teams continued to battle, with both defensive circles having to be creative in ways to try and disrupt the attacking play happening in front of them.
Quite possibly the most exciting moment of the game came at the end of the third quarter when both teams were even at 25 all when Sara Collister was awarded a penalty shot from distance after the quarter time whistle (if a penalty is awarded in the shooting circle the shot is allowed to be taken even after the time is called). All pressure was on the shot to put Castletown ahead going into the fourth quarter, everyone held their breath as the ball went through the net and Castletown were in the lead.
The final quarter really ended up being a battle of legs, who could give more for another quarter. Both teams battled to take the win but it was Simcock's that had the extra to give and we saw all players gave it everything and a real showcase of netball.
Simcock's Red 38 v Ballasalla B 15
This was always going to be a tough ask of Ballasalla B with Simcock's Red being undefeated for a number of years now. This was evident in the first minutes of play with Simcock's Red scoring a number of unanswered goals. Ballasalla were not without chances though, there were some great passages of play orchestrated by the Captain Ashley Hall (WA), but they were unable to convert and get on the scoreboard. Ballasalla started to settle towards the end of the first quarter but it was just to late for them to have any real impact on the final outcome. Simcock's certainly had to work for possession and to retain it, there was a fabulous battle between Rachel Johnstone for Simcock's and Mairi Harrison for Ballasalla, a great match up for the spectators. With Kenzie Pizzey, Simcock's (GD), forcing Danielle Murphy, Ballasalla (GA), higher up the court it looked like Simcock's were looking to isolate (GS), Gemma Kirkham and restrict offers meaning the only option was early release into the circle, but with Natalie Swales having a fantastic game, took the long balls meant for shooter Gemma Kirkham out of the air, showing a real determination and earning her the eventual player of the match.
Another outstanding performance of the second half was Becky Dunne in at (GD) for Ballasalla against the formidable Chloe Swales, Simcock's (GA), as they started to adapt to play, we saw some great battles for space between the two. This was a real showcase of defense through the court with both teams managing to keep the scoreline fairly low for the standard of play. Both teams made changes throughout the game and Simcock's continued to put out a strong game each quarter and Ballasalla battled to the end making it a great game to watch. The final score was a convincing win for Simcock's Reds, finishing another season with a double.
Thank you to everyone who gives their time to make Isle of Man Netball a success.