Isle of Man Netball to host Europe Netball Open Challenge at the NSC in May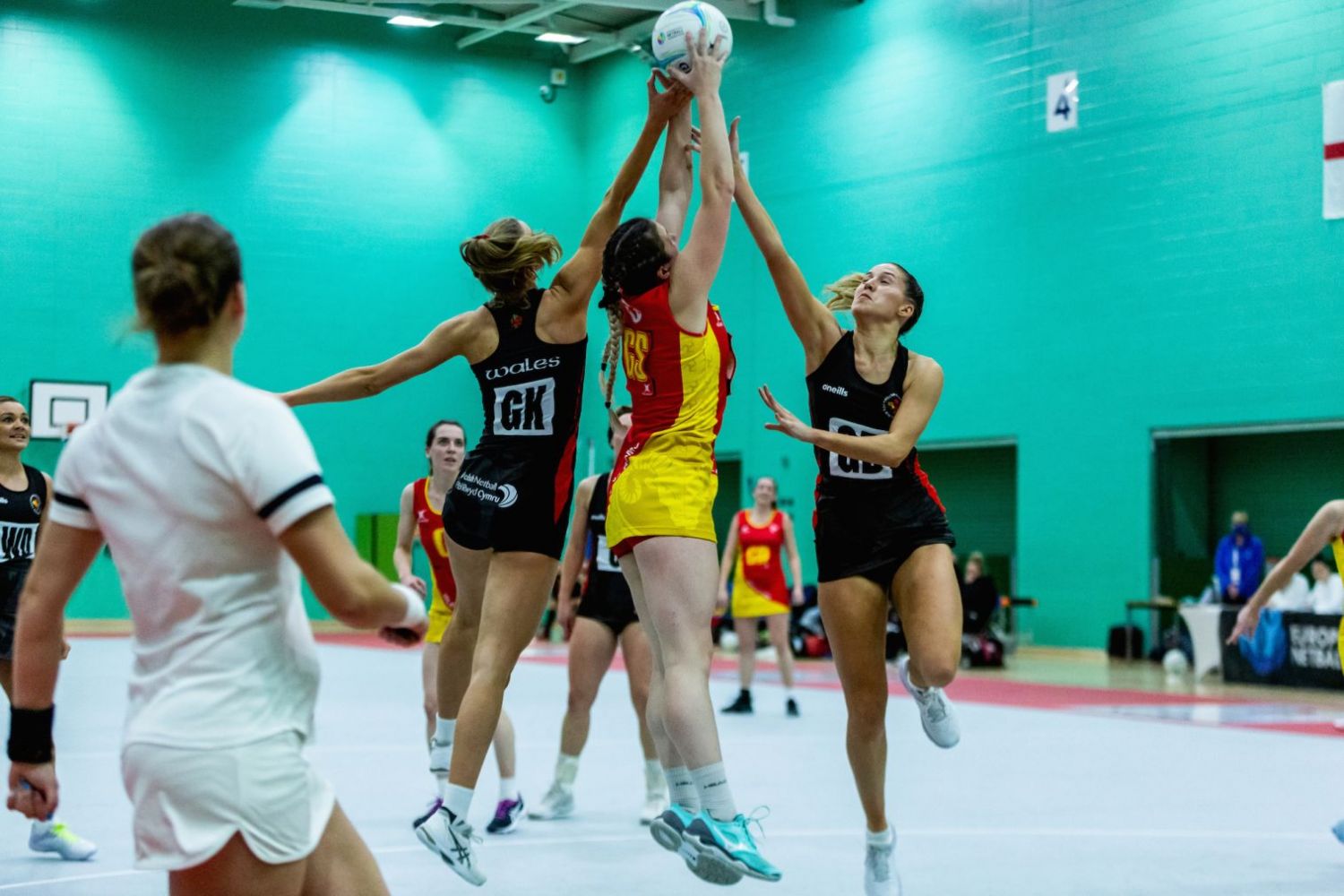 The Europe Netball Open Challenge takes place 12-15 May 2022 at the NSC, hosted and organised by Isle of Man Netball.
This event follows on from the hugely successful Europe Netball U21 Championship and Wales Test Series that was held on the Island in November.
In total there are eight participating countries: Cayman Islands (Invitational), Gibraltar, Isle of Man, Israel, Malta, Republic of Ireland, Switzerland and United Arab Emirates. All games are ranking games.
Pip Cross, President of Isle of Man Netball, comments: "It's always an honour to host international events and to put the Isle of Man and our sport on the international stage. Over the last few years we have gained brilliant experience in running Europe Netball competitions, and we are proud to once again be host.
"This is by far the largest event we have hosted with eight teams and 4 days of matches. In order to be a success we rely heavily on volunteers – we would ask anyone who is keen to be a part of this amazing event to get in touch. My thanks to everyone involved in making this happen – we can't wait!"

 
Volunteers can contact development@netball.im or fill out the following form for further info.
The Isle of Man (Manx Rams) selected squad will be announced in the coming weeks. The Isle of Man are currently ranked 23rd in the world and are the highest world ranking team going into the tournament (latest rankings were issued in March).
Claire Battye, Head of Performance for the Manx Rams, explains how the event is an ideal opportunity for international gameplay ahead of European World Cup Qualifiers later in the year.
 "This competition is a fantastic opportunity to test our squad against some very strong teams with similar rankings to us. We want to get as much international experience as possible ahead of our trip to Scotland in October where we will compete in the Europe Netball World Cup Qualifiers against Scotland, Northern Ireland, Republic of Ireland, Wales and Gibraltar.

 "We know how special it is to play in front of a home crowd – we hope to see a full house at the NSC over the long weekend."
Tickets for the event will go on sale shortly. Isle of Man Netball encourages the public to follow them on social media (Facebook, Instagram, Twitter and LinkedIn) for regular updates.