Santander International Match Reports 15 October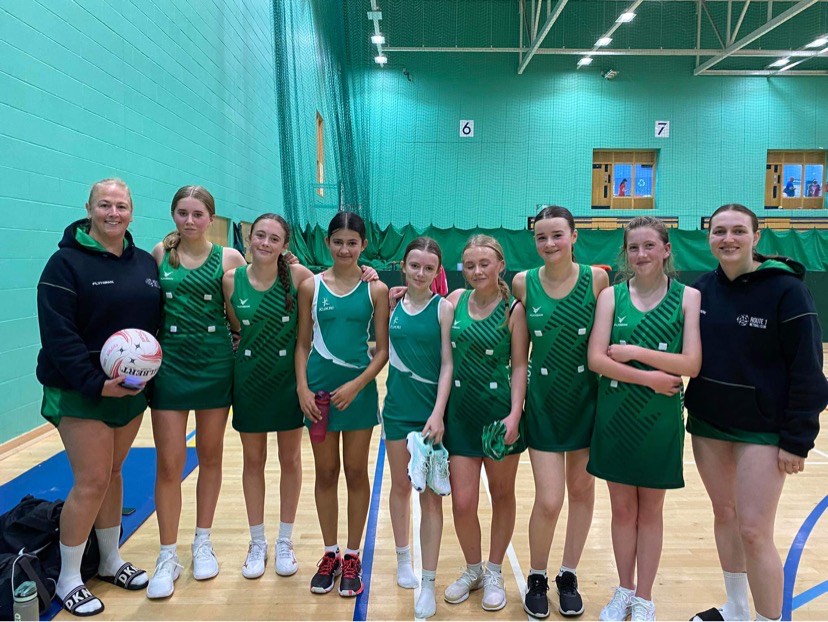 MATCH REPORTS
Championship
Misfits A 38 - 28 Investec Zebras
 
With both teams, having won all their games to date in the Championship Division, this was going to be a competitive game and a great one to watch. Plenty of supporters were at the NSC which was brilliant to see. Despite Investec Zebras taking to the court with six players for the first half of the game, it was a competitive match. Missfits A took a good lead in the first quarter thanks to their defence of Lizzie Beard (GD), Suzanne Gray (WD) and Lisa Quilliam (GK), turning over plenty of balls, and creating opportunities for the shooters, Christie Sayle (GA) and Emma Nicholson (GS), which they converted.
The second quarter saw the Zebras fight back with the half ending 16-14 to Missfits. Ellie Looney (C) worked hard to get the ball down into the shooting circle for Zebras, combining well with the attackers.With the ability to shake things up and utilise a squad of eight, Missfits made changes to the attacking line throughout the game, providing plenty of energy and pace which proved a great help in Q3.
The third quarter saw Missfits take more of a convincing lead, with fast play and sharp passing from Emma Riley (C) and Bek Dalrymple (WA).
The fourth quarter saw Missfits extend their lead further, pushing hard against tough opposition with the likes of Sarah Vorster (WA) delaying play down the court with plenty of deflections. The final score was 38-28.

With some great baseline drives, quick feet, and accurate shooting, the player of the match was awarded to Tara Murphy from Missfits (WA/GA).
A great game all around!
POTM: Tara Murphy (Misfits)
Division 2
The first three quarters of the match were so close between these two teams the action reduced spectators' nails significantly from all the biting.
Route 1 took the lead in the opening quarter thanks massively to the work-rate of Lois Kneen playing out of position at WD who applied immense pressure in the mid-court, forcing turnover ball. Manx Gems weren't to be defeated though, digging their heels in to keep the goal difference as small as possible. Thanks to the lovely timing and movement in the circle by GA Iselin Keeling, strong holds under the post by Poppy Bregazzi accompanied by nice shooting, Route 1 were leading by 2 goals at the end of quarter one: 6-4.
Manx Gems Corals came back firing from all cylinders with the Gems C/WA and Aimee Doran providing a fantastic mid-court battle showcasing both their speed, agility, and physicality with each player delivering strong drives down court and coming out with multiple 2-handed intercepts. Connie Keig entered the game with a bang at GA for Sparks, bossing the circle with lovely give-and-go play between her and Lily Keane, who created great space and depth in attack. Down the other end of the court, Gems shooting prowess kept Corals in the game with consistent accuracy taking them into the lead at half time 12-10.
Neither side was letting up going into quarter 3, which was full of great defensive pressure all down the court from both teams. Sparks GD Laila Paradise highlighted her excellent tracking skills both in and out of the circle, cutting off her player and providing GK Daisy Craig opportunities to come out with some incredibly strong, clean intercepts. Gems maintained their composure though, extending their lead going into the final quarter, 15-11.
Gems circle defence entered quarter 4 on a mission providing a solid wall of pressure which led to multiple turnovers. Sparks applied immense full court pressure, but Gems stayed patient and managed to convert the majority of their steals, leading to them to the win,
22-12. A greatly fought match from both sides with excellent sportsmanship all around.
The game was umpired wonderfully in particular by Fiona Kemp who made her calls and the reasons behind them clear so all players understood.
POTM: Emilia Lovett (Manx Gems)