Newfield Christmas Mixed Tournament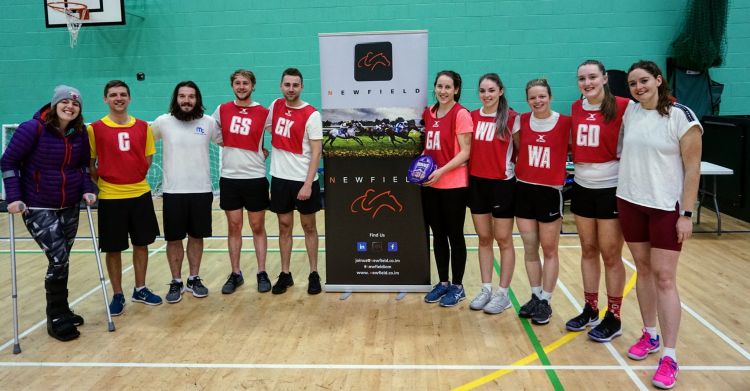 On Sunday, the Newfield Christmas Mixed Tournment was held at the NSC. We had 12 teams competing in two pools, with the pool winners playing each other for the overall win.
With tinsel, festive jumpers - and leggings! - and hats a plenty, the teams all seemed to have fun.
Special thanks to Bayleigh and Anna for their help, especially Bayleigh who ended up umpiring all event and all those who umpired and stepped in where there were gaps - and all done without being asked. Great Manx netball spirit!
Pool 1 winners were Jingle Ballers, winning four of their matches. The next three teams in that pool were only separated by goal difference!
Pool 2 was much more certain, with Hoops winning all their matches.
The final was very evenly matched between the two, with Hoops taking the early lead. The teams were able to move the ball to their respective shooting ends but strong defending lead to many turnovers and long periods of play between goals. Hoops were the winners with Jingle Ballers finding goals toward the end, but time ran out before they could capitalise.
We had loads of lovely raffle prizes donated, and the raffle proceeds of £110 will be sent to Walton Hospital Neurological Wing in memory of Manx netballer, Helen Kelly. And Santa's Swifts won the fancy dress with a very coordinated green effort!
There was great fun atmosphere and we hope you all enjoyed!!!