Isle of Man Netball turns pink in October for Breast Cancer Awareness Month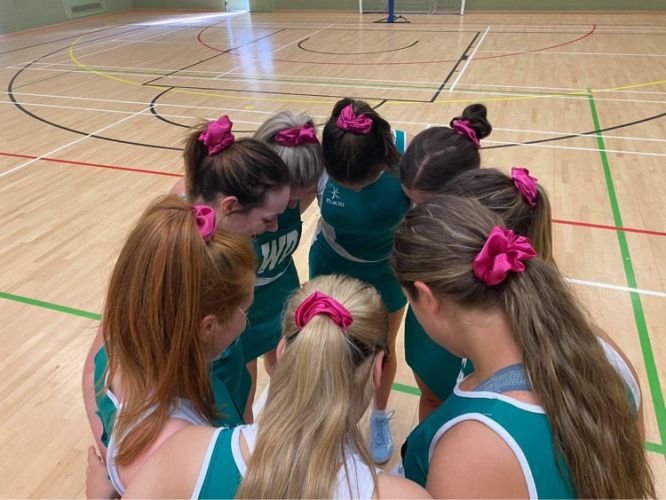 Isle of Man Netball is marking Breast Cancer Awareness Month by turning pink.
Breast Cancer Now (Volunteering in the Isle of Man) is Isle of Man Netball's charity of the year, voted for by members. Throughout the year the association is going to be fundraising and raising awareness for the charity.
To mark the awareness month, Isle of Man Netball has launched a pink scrunchie campaign. Working with local businesswoman Amanda Dawson who owns Hairwrap (Instagram hairwrap.scrunchies), they have created a bespoke pink scrunchie available exclusively to Isle of Man Netball members.
Members purchased 350 scrunchies in total, and players will wear these as they take to the court throughout October. £2 from each scrunchie is being donated to the charity; meaning in total the charity will receive £700 from the campaign.
Anna McChesney, Head of Marketing and PR at Isle of Man Netball, explained: "We wanted to celebrate this important awareness month with our members. We were overwhelmed by the popularity of the scrunchie campaign and the amount of orders we received. A big thanks to everyone involved – we've managed to raise a fantastic £700 for our charity of the year."
Angie Aire MBE of Breast Cancer Now Isle of Man, commented: "We're extremely grateful to Isle of Man Netball for engaging their members in this fantastic campaign, not only raising money for our charity but also awareness. It's such a creative idea and it was fantastic to see so many pink scrunchies out on court on Sunday when we popped down to the Senior League games."
Breast Cancer Now Isle of Man has a number of activities throughout October to mark the awareness month. Visit their Facebook page for more information: https://www.facebook.com/BCNowIOM